Contact
If you would like more information about my artwork or have any questions please email me at:
Email: terrilynnem@gmail.com
About This Blog
Welcome to T M Art Blog!

I started this blog in December 2006 as a way of getting myself back into the drawing scene. I was inspired by browsing through several art blogs from all around the world and thought of starting my own. Please feel free to leave comments and suggestions.

Thank you,

TerriLynne M.

About the Artist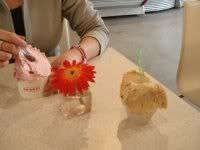 Born in Denver, Colorado in December 1985. Currently living in Calgary, Alberta. If you would like to know more information please click on the "about the artist" tab on the top left.
News & Updates
07.29.12 - New drawings coming soon!

10.17.10 - NEW BLOG LAYOUT!!! Stay tuned for new post!

02.13.10 - Subscribe to my blog to keep updated on the latest post!

02.05.10 - Added a new page! Click on "My Artwork" tab (above) to see a gallery of my artwork.
Archives
Blogroll
Subscribers
Total Subcribers: 12
Thank You!
Subscribe to my Blog
All Artwork and Content
© TerriLynne Martinez